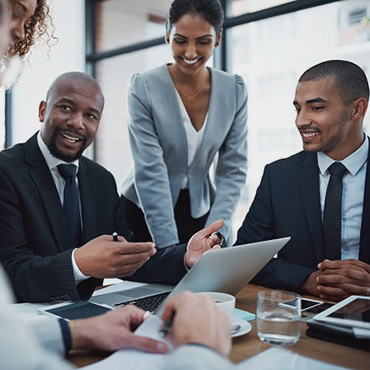 Integrity Consultancy, Incorporated
ICI is an International Management Consultancy Firm specializing in Human Resources, Organizational Development, Petroleum Services, and Project Management. We partner with various companies to provide services and products that enhance organizational performance and customer satisfaction.
We have leaders in the Human Resources profession with over 50 years of experience working in the private and public sectors.
They apply foundational principles and best practices that will allow your company to maintain a competitive advantage in increased performance and profitability.
We specialize in petroleum-related services and have a professional team of engineers and technicians with over 45 years of experience in the oil and gas sector.
They are highly competent and ready to provide the services listed below to you and your business.
Our expertise means that we understand your professional needs and have the capabilities for solutions.
We engage clients in the development process, integrating the organization and personal development agendas with their day-to-day performance objectives.
We design and customize our programs to fit the needs of your business.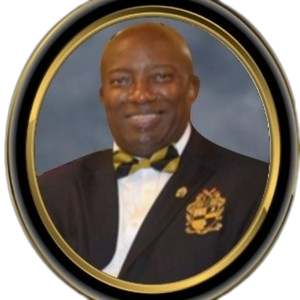 T. Nelson Williams, II ( Executive Chairman | Senior Advisor)
T. Nelson Williams, II, the Executive Chairman of Integrity Consultancy, is the Chief Administrative Officer at Conex Oil and Gas Holdings and CEO of the Conex Foundation. He previously served as Managing Director at the Liberia Petroleum Refining Company (LPRC) and Vice President at Bank of America.
He possesses a wealth of experience working 25 years in leadership positions at Fortune 500 companies in the U.S. including Bank of America, SunTrust Bank, American Express, Ticketmaster, First Investors Corporation and Bass Hotels International.
He holds a B.Sc. degree in Computer Science from St. Augustine's University, an MPA degree from North Carolina Central University and an Honorary PhD in Christian Leadership and Business from CORE Kingdom University.
Mr. Williams earned a certificate in Public and Private sector Human Resources from North Carolina State University. He also obtained a project management certificate from the Project Management Institute (PMI).
He is a member of the American Management Association, The Society for Human Resources Management (SHRM) and the Association of Liberian HR Professionals.

Aaron J. Wheagar, I, MSc ( President | CEO)
Mr. Wheagar is the President and Chief Executive Officer of Integrity Consultancy, Inc. He possesses over 27 years of experience in the Oil and Gas industry. He previously served as Deputy Managing Director for Operations at the Liberia Petroleum Refining Company (LPRC). He was responsible for the importation, storage, delivery, distribution, and quality control of petroleum and petroleum-related products coming into the country. He earned a Master of Science (MSc) in Regional Science from the University of Liberia and a Bachelor of Science (BSc) in Physics from the same institution. Mr. Wheagar obtained advanced training in Tanker Operations and Charter Parties, Laytime & Demurrage from Enercon Group, Inc. USA, and Oil Market Fundamentals from CITAC, United Kingdom. He is a member of the Africa Refiners Association (ARA) and a founding member of the Liberia Science Foundation (LSF).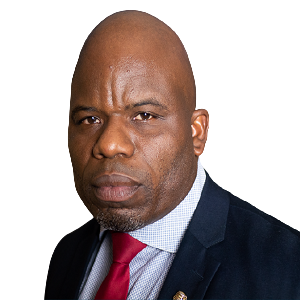 Spencer Biah, U.S. Army Major (Retired), MBA, MIA International Security Consultant, ISPS, CISSP
Major Biah is an accomplished executive with over 23 years of proven domestic and international security experience. A tactically and technically proficient former US Army Combat Arms Officer with over 21 years of demonstrated honorable service in the US military.. Biah completed three combat duty tours to Iraq, Afghanistan, and a peacekeeping mission to Bosnia Herzegovina. He earned numerous awards, citations, and commendations for superior performance of duty, dedication, and bravery.
His inventory of skills set includes Physical Security, Cyber Security, Operational Security, Maritime Security (ISPS), Counterinsurgency, Anti-terrorism/Force Protection, Information Security, Military Trainer/Mentor (Battalion, Brigade, and Division), IT Systems Certification and Accreditation (C&A), Continuity of Operations Planning, Emergency Incident Response, Project Management.
Biah is a Certified Information Systems Security Professional (CISSP). He is also an International Ship and Port Facility Security (ISPS). He obtained specialized training as Lead Auditor, Port Facility Security Officer, Ship/Vessel Security Officer, and Company Security Officer. Major Biah earned a Master of Business Administration (Summa Cum Laude from Touro University), a master's in information assurance from Norwich University, and a Bachelor of Business Administration (Summa Cum Laude from St. Edwards University).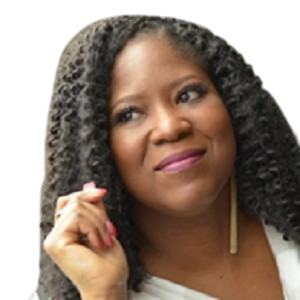 Soni Karnga Williams, Esq. Counsellor-at-Law | Executive Director
Cllr. Williams is the Executive Director of Cyber-Ed Christian School of Excellence (CCS) and Managing Attorney with the Law Office of Soni K. Williams. She previously served as Head of Child Justice at the Ministry of Justice, Republic of Liberia, and Senior Associate at the Law Office of Govan and Associates and Georgia Legal Services Program. She earned a BA in Government and International Relations from Smith College and a Juris Doctor from The American University, Washington College of Law, Washington, DC. She later earned a certificate in education from Harvard University. Cllr. Williams is a member of the Georgia Bar Association, The American Immigration Lawyers Association, and the Supreme Court Bar of Georgia.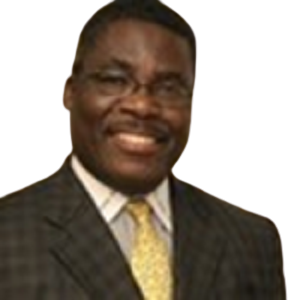 Dr. Appianda Arthur (Executive Consultant | Accra, Ghana)
Dr. Arthur is a management consultant who equips organizations, businesses, NGO's, and marketplace leaders with competencies so they can bring new vitality to their businesses, organizations, and NGOs. He equips boards through board training and development with competencies that enable them to effectively execute the leadership roles entrusted to them by building effective foundational principles for successful organizational development. In the process, he helps build organizational capacity, and positioning and assists develop criteria for development. A former Fellow of the Terry Sanford School of Public Policy, Program in International Development Policy, Duke University, Dr. Arthur is a seasoned professional with more than 35-year experience in business, NGOs, education, government, ministry, and leadership development.
He has been on many worldwide platforms as a speaker and consultant in Europe, Asia, the Caribbean, North America, and over 40 African countries.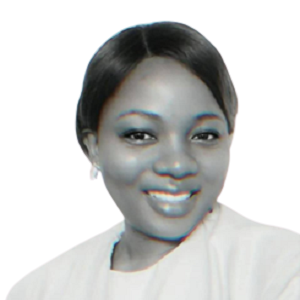 Versa Salome Cooper (HR Project Administrator)
Mrs. Cooper is the Human Resources Coordinator at Cyber-Ed Christian School of Excellence. She handles all administrative and office management for Integrity Consultancy, Inc. She previously served as Customer Service Supervisor and Office Administrator for ERA Trade, and Office Administrator for the Liberia Petroleum Storage Company (LPSC).
Mrs. Cooper comes with 18 years of experience in office management, administration, and human resources management. She earned a Bachelor of Science in Management from Cuttington University.
SENIOR PROJECT CONSULTANTS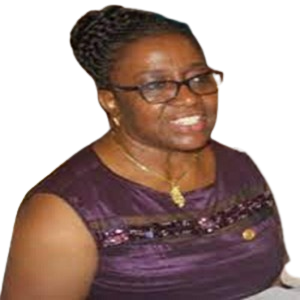 Mildred B. Reeves ( Senior Banking and Finance Consultant)
Mrs. Reeves is the Chief Executive Officer of Matrix Realty Management Corporation. She previously served as General Manager/ Deputy Chief Executive Officer at the Liberia Bank for Development and Investment. In this role, she also served as Corporate Secretary.
She possesses 30+ years of experience in Banking and Finance with specific oversight of commercial banking, project management, banking operations, quality assurance, customer service and performance Management. She also served as Consultant and Project Manager for the LBDI FLEXCUBE 141 Software Migration Team.
Mrs. Reeves served as Director on the Board of Governors at the Central Bank of Liberia.
She earned a Bachelor of Business Administration from the University of Liberia and a Master of Business Administration from Adelphi University, Garden City, New York.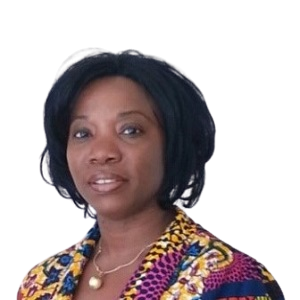 Decontee T. King-Sackie, Esq. ( Senior Consultant)
Attorney King-Sackie is a Lawyer, Chartered Accountant, Tax and Customs Administrator, and Trade and Forest Governance Expert with over 16 years of cumulative experience in revenue and sustainable forest governance, trade, tax and customs policies design and administration, and management of regional and national projects and programs involving multinational corporations and development partners. An excellent communicator and reformer with solid experience in supervising and leading multi-disciplinary and diverse teams in national policy-making and the implementation of reform and modernization programs and projects for continuous improvement in macroeconomic governance focusing on revenue mobilization, trade, natural resource management, and anti-corruption. A motivated leader that believes in teamwork while working independently and under pressure in a result-focused, fast-paced, and sensitive environment.
Attorney King-Sackie holds a BSc in law and business administration from the University of Liberia, and an MBA in accounting from Cuttington University. She also earned an MPA from Harvard University, John F. Kennedy School of Government. She is a Fellow of the Edward S. Mason Program in Public Policy and Management.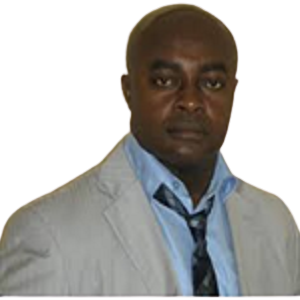 Paul Columbus Collins (Senior Consultant)
14 years of public finance management (PFM) experience (United States Government; Government of Liberia; and Government of the Gambia) participating in Heavily Indebted Poor Countries (HIPC) waiver qualifying program; USG Millennium Challenge Corporation (MCC) qualifying program; PFM Reforms including the establishment of integrity institutions to strengthen systems and improve accountability; familiarity with IFMIS; participated in several Public Expenditure Financial Accountability (PEFA) assessments; developed framework documents for internal auditing (including performance auditing/monitoring and evaluation exercises) and PFM systems; read extensively on financial flows and concession agreements. Written several articles on the Liberian economy, illicit financial flows, and the effectiveness of concession agreements to exploit natural resources in Liberia.